Introducing our compassionate team of experienced therapists dedicated to supporting your mental well-being.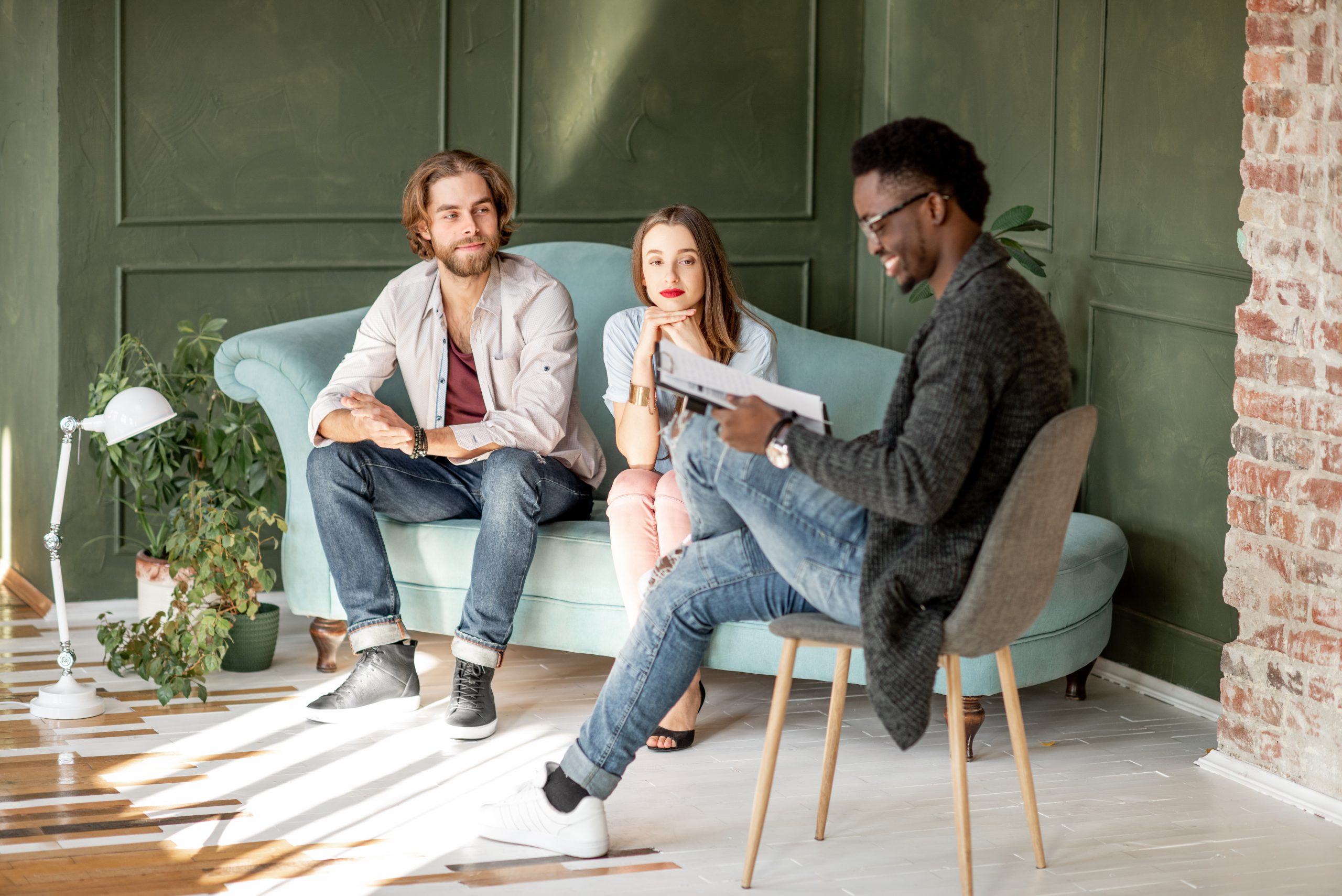 Licensed Professional Counselor
Self Pay Rate
$120 for individuals, $130 for couples and families

Accepting
Aetna, BCBS, Humana, Optum/United, Magellan, Cigna, Tricare
Get to know Ariell Caballero
Ariell Caballero is a Licensed Professional Counselor. She has a B.S. in Criminal Justice from Anderson University and an M.A in Licensed Professional Counseling from Liberty University. Ariell's previous and current experience is multifaceted, ranging from children to the geriatric community. Ariell utilizes both group and individual therapy, with expertise in leading groups with topics such as Financial Wellness and How To Be an Adult.
Ariell is an eclectic therapist that combines emotion-focused strategies with psychotherapeutic evidence-based approaches. The underlying principles in her approach are that treating anxiety, depression, relationship dysfunction, self-esteem and more can be traced to experiences, beliefs of shame, trauma, and other negative core beliefs in an individual. Finding out these aspects of a person's life, naming them, and working through them are components of her counseling process.
Ariell believes in providing holistic therapy, helping clients discover their multiple inner strengths to live a wholly present, healthy life. She works to cultivate an environment of unconditional positive regard to facilitate inner peace and healing for her clients.
Ariell is trained in EMDR which is an evidence based trauma treatment that can also be used to treat anxiety, depression, OCD, substance use, and other disorders. To find out more about EMDR
click here: https://www.emdria.org/about-emdr-therapy/
Ariell is certified in Cognitive Behavioral Therapy to treat Insomnia.  Cognitive Behavioral Therapy for Insomnia is an evidence-based approach that works well as the first line of treatment for sleep issues. CBT-I treats insomnia without the use of medication and helps manage chronic sleep issues. CBT-I involves meeting weekly with a counselor that specializes in CBT-I for 2-3 months. In these sessions the clinician will give you a series of sleep assessments, do a sleep diary, and come up with a treatment plan to change the way you sleep.
Ariell is currently providing counseling to adolescents and adults of all ages and is comfortable providing counseling to individuals of all varying faiths and backgrounds.
Ariell's Specialties:
Insomnia

EMDR trained

Anxiety and depression

Adjustment disorder

OCD (obsessive compulsive disorder)

PTSD & Trauma

Bipolar Disorder

Healthy communication

Addiction

Grief

Personality Disorders

Stress management

Anger management

Chronic pain

Self Esteem

Self-Harm

Divorce

Alcohol Abuse

Substance Abuse
Certifications: